We're proud to announce the first release in our latest series, Blackmailed Sissy Maid.
Blackmailed Sissy Maid Part 1: Becoming Her Maid is now available to read on Kindle and for free with a Kindle Unlimited membership. This story revolves around the themes of feminization, chastity, and femdom.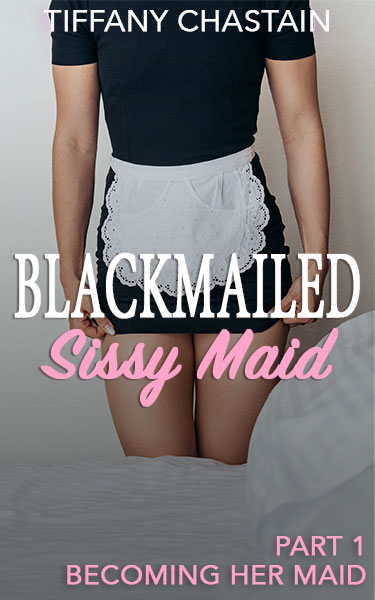 Blackmailed Sissy Maid Part 1
Chris has a secret, he likes to wear women's panties under his clothes and even sometimes sneaks away to his office to wear dresses and lingerie. But what he doesn't know is that his wife, Amy, has find out.

When Amy confronts Chris, she forces him to reveal his stash of women's clothing by threatening to reveal his secret to the world. But that's not all she has planned for Chris. Seeing his secret wardrobe inspires her to make him dress up. And seeing him dressed up gives her an even better idea.

To make turn him into her sissy maid.