We're proud to announce the second release in our latest series, Frat House Sissy.
Frat House Sissy Part 2: Sissy Cheerleaders is now available to read on Kindle and for free with a Kindle Unlimited membership. This story revolves around the themes of feminization, chastity, and femdom.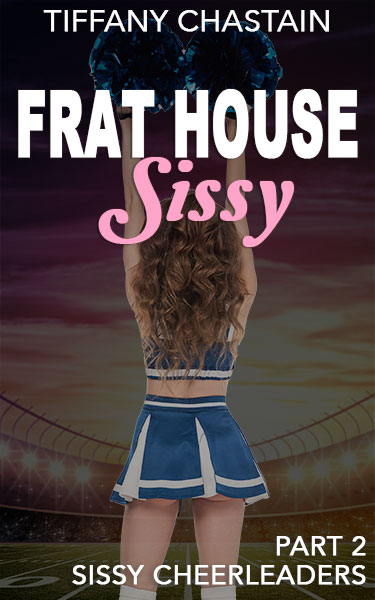 Frat House Sissy Part 2
Greg and his friends are abruptly woken up in the middle of the night and swept away to their fraternity's dark, cold basement. Week two of rushing Sigma Omega has begun.

This week the frat president, Brian, has something very different in mind to test his new pledges. With help from the sorority sisters from Beta Gamma, Greg and his friends are feminized and turned into cheerleaders for the big football game.

But that's not the only challenge they will face this week. Something far more humiliating and extreme is waiting for them. How will Greg and his friends handle their new challenges and how far will they let the fraternity push them?