We're proud to announce the third release in our latest series, Frat House Sissy.
Frat House Sissy Part 3: Frat's Sissy Maid is now available to read on Kindle and for free with a Kindle Unlimited membership. This story revolves around the themes of feminization, chastity, femdom, and sissy maids.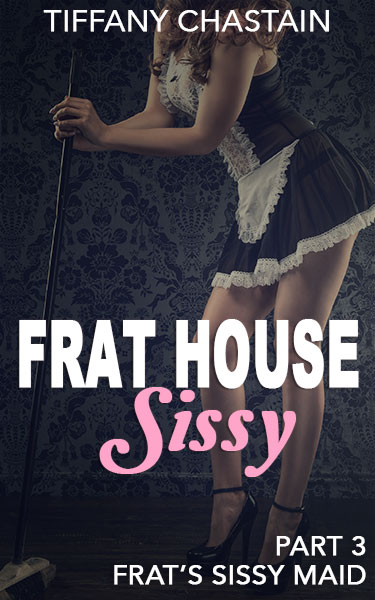 Frat House Sissy Part 3
Greg has finally been accepted into Sigma Omega, but rather than being happy about it, he's concerned. Brian, the frat president, congratulated him and called him the "new house sissy" which left him with endless questions.

To his dismay, Greg soon finds out that the only way he gets to stay a member of the frat is if he agrees to take over the role of house sissy, a position which includes dressing up and working as the house's maid. Greg accepts his new role, not wanting to lose his friend Tyler or miss out on being in the frat, and soon discovers what his true role as house sissy entails.