We're proud to announce the first release in our latest series, Training for Sissies.
Training for Sissies Part 1: Initiation is now available to read on Kindle and for free with a Kindle Unlimited membership. This story revolves around the themes of feminization, chastity, and femdom.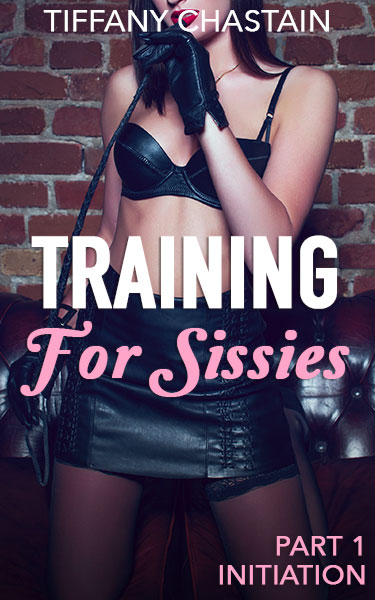 Training for Sissies Part 1
Daniel lives a sad and lonely life, but he's finally come to a turning point. He's ready to improve himself, but he knows in order to do so, he will need some help. Someone to hold him accountable.

He searches the web for someone to help him and soon comes across an advertisement that reads, "Training for Sissies! Let us spank you into shape! Must be willing to do everything we say." Thinking the ad is targeting fat, pathetic weaklings like him, he decides to sign up and get started training.

When he soon finds out what he has really signed up for, it's too late. His whole life will already be on a new path to transform him into the perfect sissy.