We're proud to announce the third release in our latest series, Training for Sissies.
Training for Sissies Part 3: Sissy Maid Training is now available to read on Kindle and for free with a Kindle Unlimited membership. This story revolves around the themes of feminization, chastity, femdom, and sissy maid.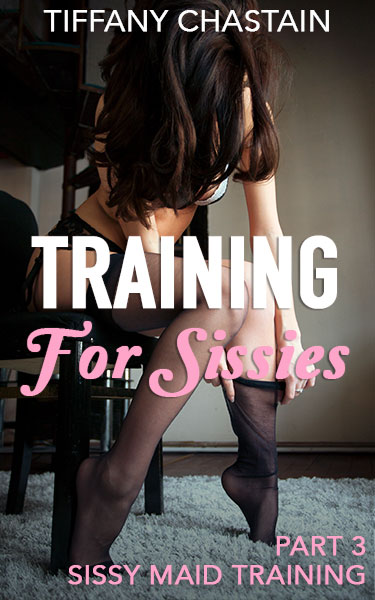 Training for Sissies Part 3
Five weeks have now passed in Daniel's sissy training. Each week, his mistresses, Scarlett and Ruby, teach him more about what it means to be a good sissy; how to be obedient, how to have the perfect body, and how to pleasure men.

But now it's time for a new type of training. Ruby brings Danielle to an unknown house, dressed as a maid, to learn a new lesson: how to be a subservient sissy maid. She doesn't have much time before the master of the house returns so she must clean quickly and thoroughly if she wishes to earn a reward.

Will Danielle be rewarded for her hard work or will the man of the house be displeased and require she be punished?