We're proud to announce the second release in our latest series, Turned Sissy By My Lesbian Girlfriend.
Turned Sissy By My Lesbian Girlfriend Part 2: Dressed Up is now available to read on Kindle and for free with a Kindle Unlimited membership. This story revolves around the themes of sissy maids, feminization, chastity, and femdom.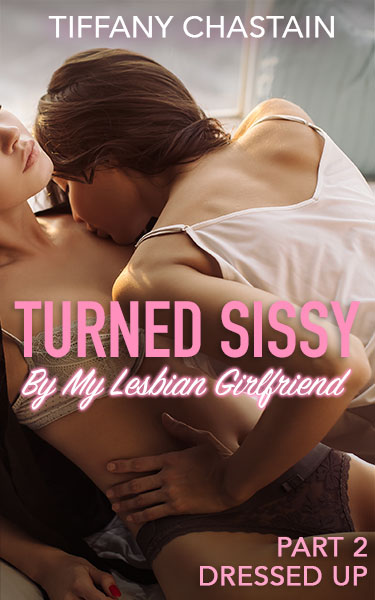 Turned Sissy By My Lesbian Girlfriend Part 2
Jack is surprised by how much he likes the feeling of his newly shaved legs and wearing bras and panties. But that's just the start of his girlfriend Maya's plan to feminize him. Maya's next steps are to make Jack buy a new wardrobe of women's clothing that he will wear everyday and then to learn how to do his own makeup.

Jack and Maya go out to buy him an assortment of new outfits to wear around the house. Jack becomes more excited the more he tries on as Maya seems to really like how they look on him and eagerly wears them once they get home.

To show her appreciation to Jack, Maya shows him how to apply makeup and then gives him a special life changing reward for being good. A reward that will set him further along on his path to becoming his girlfriend's sissy.