Chastity femdom and humiliation go hand in hand when it comes to chastity. I mean, teasing your locked up man about his pathetic little penis trapped in his little pink cage just comes naturally to chastity keyholders in the moment. For the keyholders who want to take it to the next level, here are some of our favorite methods of chastity humiliation of men wearing chastity devices.
Note: Just because you're a chastity keyholder doesn't mean that you have to do any of these things to your man; these are just common, fun add-ons that lots of chastity couples like to participate in. You or he may feel very uncomfortable or unwilling to participate in many of these. It's important to have a talk well in advanced as to how for you both want to take your chastity relationship. You should also have a "safe word" in place in case someone oversteps the other's comfortability.
We've broken up these humiliations into three different levels. Starting at level 1 which are mild, going to level 2 which is medium, and ending with level 3 which is rough.
Level 1 Chastity Humiliations
Name calling – calling him pathetic, simple, worthless, perverted, sad, embarrassing, etc.
Mocking his "manliness" – telling him he has a worthless, useless, tiny little dick.
Taking pictures of him and his locked up penis
Rubbing in the fact that you have full power over him and his penis
Forcing him to wear a butt plug and teasing him about how loose his butthole is getting
Making him carry your purse and drinks in public
Making him wear frilly panties and other women's clothing under his clothes in public while you tease him about being a sissy and liking it
Level 2 Chastity Humiliations
Making him buy panties and lingerie in public and telling all the store clerks that they are for him and not you
Make him get a pedicure and choose a color for his toenails to be painted
Forced sucking a dildo or wearing a penis shaped gag while you tell him how much he likes it
Shave his body (other than hair on head) and comment on how girly/feminine his body looks
Posting pictures of him and his locked penis online
Telling your friends about his chastity lifestyle
Making him eat his own cum when you actually let him orgasm
Penetrate him anally (dildo, strap-on, fingers, etc)
Dress him up like a maid and make him clean the house
Level 3 Chastity Humiliations
Dress him up like a maid and make him clean one of your friend's house
Making him appear naked in front of your friends and letting them tease him
Start sleeping with another man and telling your chaste man about how much better your new man is
Cuckolding him and making him service the other man
Drinking your urine
You would be surprised how many men would be aroused by all of these humiliations and willing participate… especially after a few weeks locked up.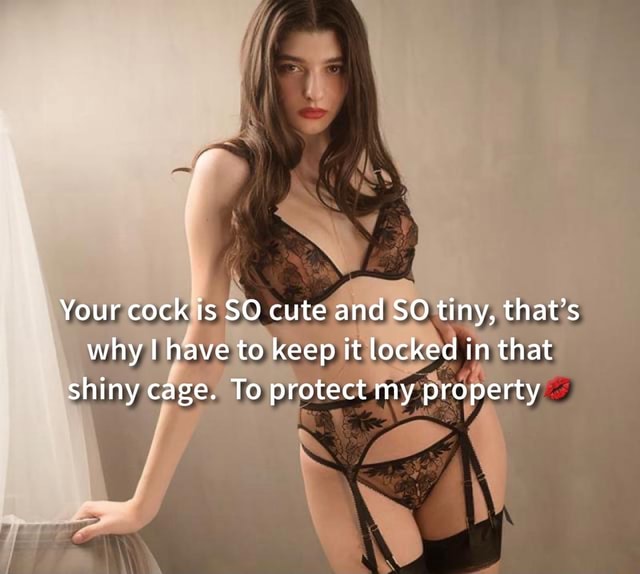 ---
Let us know what your favorite humiliations are!